October 11, 2023 may have looked similar to any other productive day in the world of Technical Report Writing, but that afternoon the team at Quire paused to celebrate a significant milestone: the creation of Quire's millionth Report. This achievement underscores Quire's dedication to excellence and is a testament to the strong partnerships the company has forged with its diverse clientele.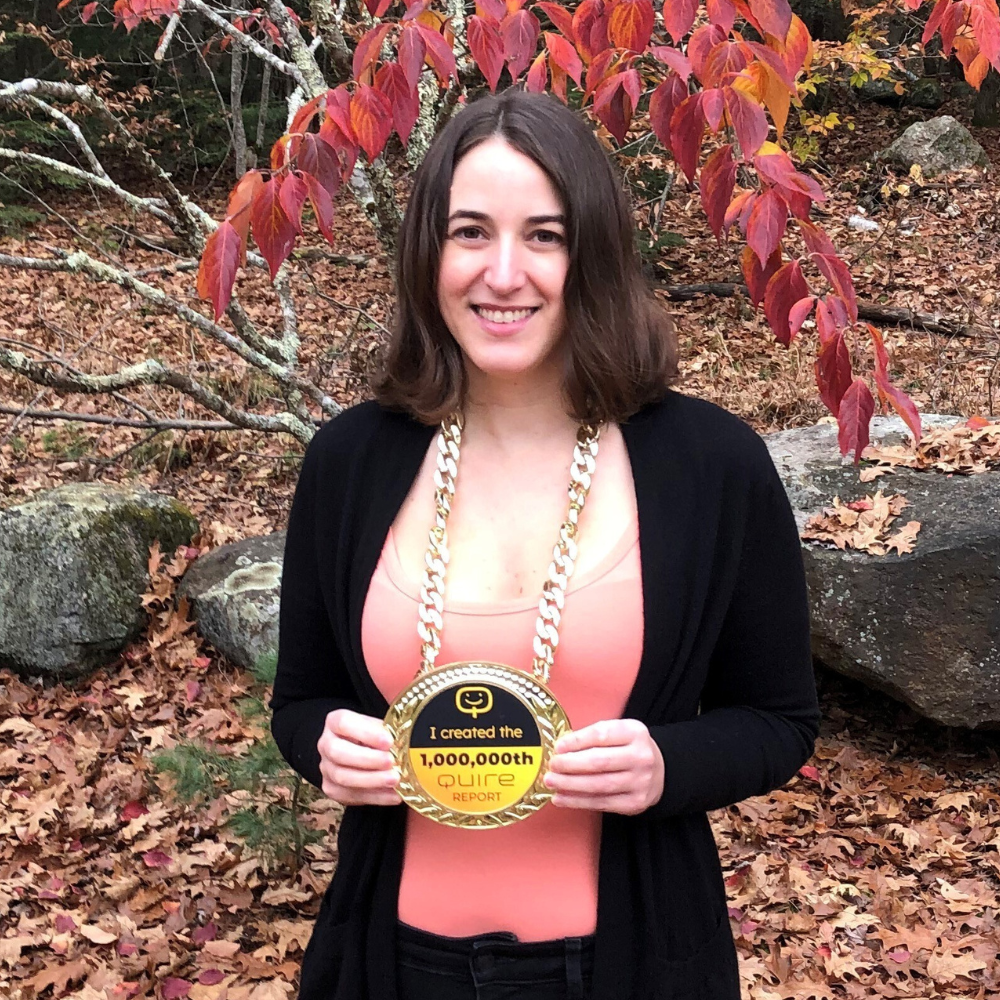 We recently had the pleasure of speaking with Adria Bregani, Project Manager at Atlas Technical Consultants, who created the millionth Report. Adria's journey in the industry began in 2013 after obtaining a degree in geology. Since then, she has focused her expertise on conducting Phase I Environmental Site Assessments (ESAs) for various sites, ranging from residential complexes to expansive commercial and industrial properties. Her experience with Quire started in December 2021 when her firm, Atlas Technical Consultants, made the transition to Quire from another provider.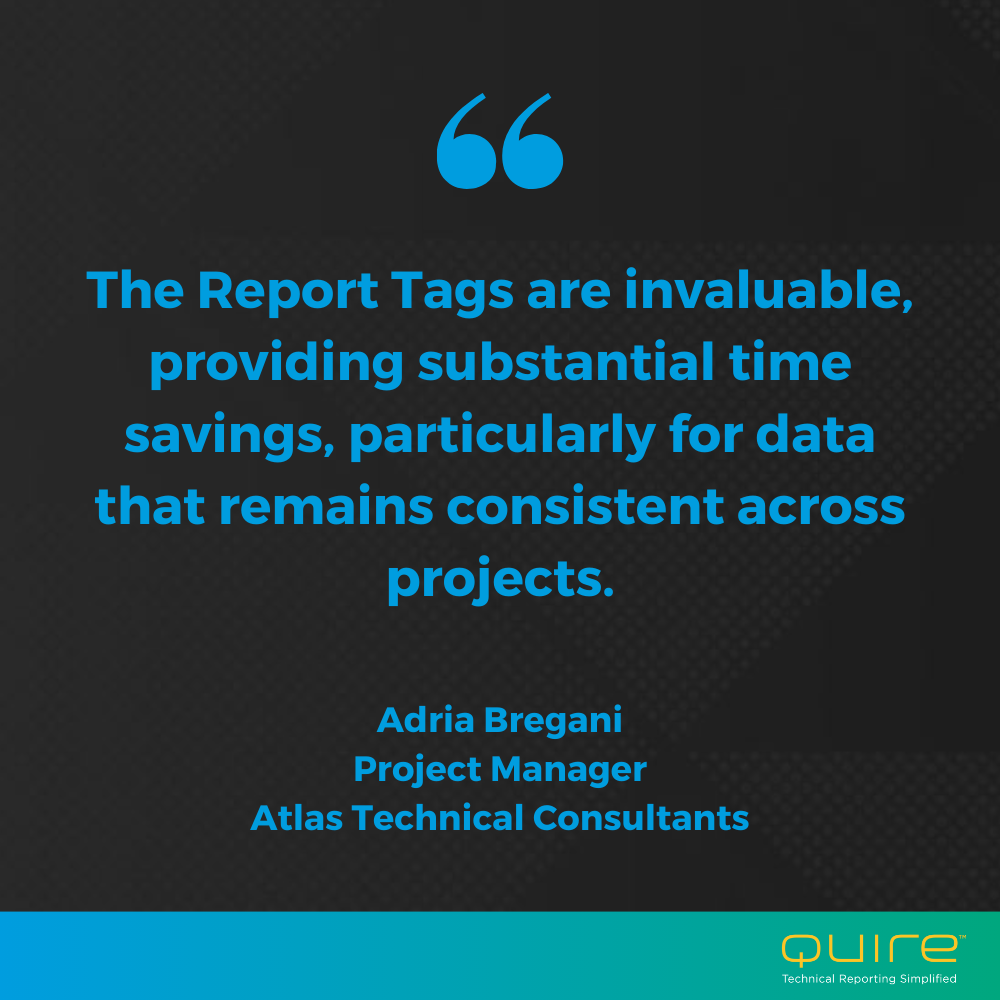 Quire's millionth Report was one of several Phase I ESAs for a commercial/warehouse property that Adria had diligently worked on. Phase I ESAs revolve around assessing environmental risks and potential liabilities associated with properties, and ensuring compliance with regulatory standards and guidelines.
Adria highlighted several Features of Quire that have significantly expedited her Report writing process. Specifically, she found Report Tags to be time-savers, allowing for the swift inclusion of recurring information and streamlining the Report creation process. She also noted that the option to include or exclude Sections without deletion provided a sense of security, while the intuitive left sidebar navigation allowed for seamless movement within the Reports. Adria also benefits from the time-saving drag-and-drop Feature in Appendices. This simple way of adding content is particularly vital for photologs and significantly expedites the process.

In addition, Adria commended Quire's flexibility, emphasizing the ease of customization and integration. The platform's ability to incorporate additional Text Sections and SmartTables effortlessly enabled her to tailor Reports to specific requirements with ease.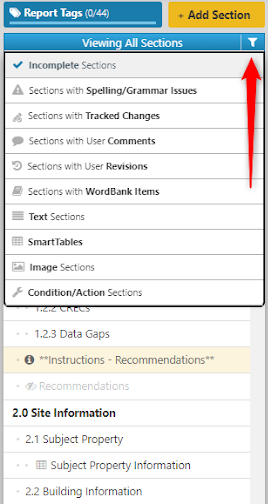 For those new to Quire, Adria offered some valuable advice. She suggested familiarizing oneself with the platform's nuances, utilizing Features such as the left sidebar and the various viewing options to their advantage.
Leveraging View Filters and Portfolio Views can further enhance the overall experience, helping Users streamline their workflows effectively. Certain useful filters include:
Comment-Based Filtering: Reviewers can leave Comments for writers, simplifying navigation to specific areas.
Track Changes Visualization: Reviewers can easily locate Sections with changes
for thorough examination.
Incomplete Section Identification: Writers can swiftly identify Sections that require completion.
The story of Quire's millionth Report is not just a celebration of a numerical milestone; it is a testament to the power of technological innovation in revolutionizing conventional practices. With a dedicated and accomplished Client base like Quire's, the journey toward the next million Reports seems just as promising as the first.